"Every woman should be proud of her hair."
Isilda Moreira,
MediCapilar successful case patient
Type of Treatment: Mesotherapy
Mesotherapy, a good decision!
Given her profession, the model Isilda Moreira decided to revitalize her hair. Indeed, the beauty products that she uses (hairspray, foams, etc.) have been causing some damage in her scalp. Find out what was the solution for this case.
The Mesotherapy is a hair treatment that consists in small infiltrations, at the level of the mesoderm, all over the scalp. Isilda Moreira is a successful case and living proof that, besides hair transplants, hair treatments are also effective solutions with proven results.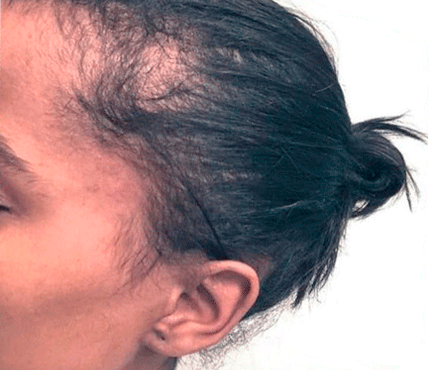 Changing your life is our focus!
Schedule now your free hair examination without any commitment.
GET TO KNOW ALL
MEDICAPILAR'S
SUCCESS CASES
The testimonies of those who chose MediCapilar to do their hair transplant or hair treatment. Take a moment to know the stories of those who wanted to rehabilitate their hair health.